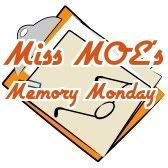 Last week we didn't get to Memory Work everyday
Which is a self discipline problem on my part.
Memory Work takes one on one time with me and is sometimes tedious.
I need to figure out a way for enthusiasm to come from me to make this time more enjoyable for my girls and for me.
Any ideas? What do you do to make Memory Time enjoyable? How do you jump-start the enthusiasm when it is flagging?

Link up with your ideas to make Memory Time enjoyable as well as what you are working on this week with the Linky Tools below.