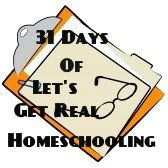 This post is part of a series showing the realness of homeschooling---the ugly, frustrating, and wonderfulness of it all.
Our day as seen through
our white boards
---one of my favorite homeschooling supplies.
History notes


Science---our kitty baby spends the day learning with us.


Spelling lessons


Spelling test


Working on rearranging sentence


List of things that still need to get done.


Notes for assigned paragraph.